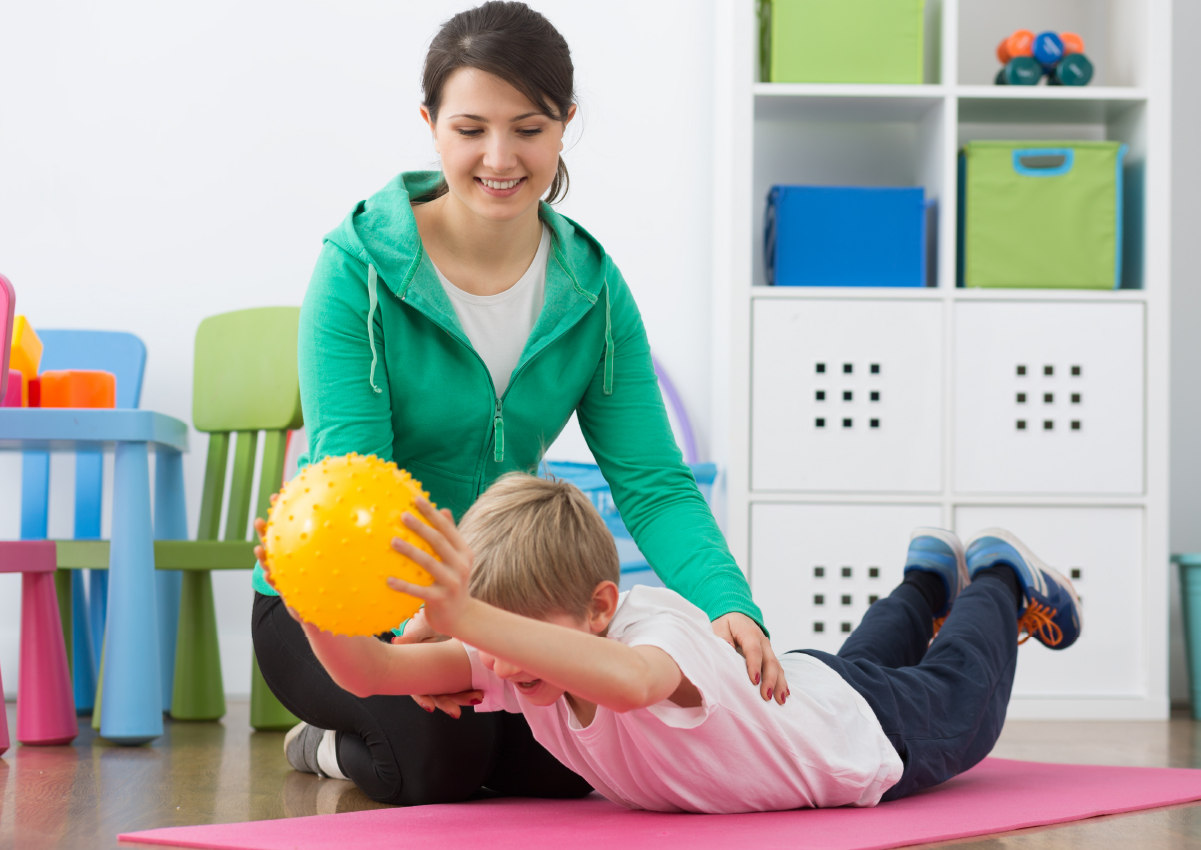 Looking for a suitable Occupational Therapist requires careful consideration of many factors, most of which are unique to you. Before we share with you some tips on what to look out for when choosing an Occupational Therapy clinic, let us first understand what Occupational Therapy is all about.
What is Occupational Therapy?
Occupational Therapy helps individuals of all ages who face challenges in engaging in meaningful day-to-day activities, also known as "occupations". Such activities could be related to work, school, play, leisure or self-care.
The professionals who help these individuals through Occupational Therapy are known as Occupational Therapists. Occupational Therapists in Singapore can be found in many different settings, from private practice to the public health sector to social services agencies.
Who Needs Occupational Therapy?
Children who have been diagnosed with:
Sensory Processing Disorder
Autism Spectrum Disorder (ASD)
Behavioural Issues
Developmental Delays
Multiple Sclerosis
And others illnesses and disorders
Adults who have been diagnosed with:
Stroke
Parkinson's Disease
Concussion
Traumatic Brain Injury
Cancer
Dementia
And other illnesses and disorders
Why Occupational Therapy?
Unlike physical therapy which focuses on managing pain and improving individuals' mobility, Occupational Therapy focuses on the holistic development of an individual (cognitive, mental, socio-emotional, etc.), helping them improve their ability to perform everyday tasks.
Some benefits of Occupational Therapy include:
Fostering independence through improving the ability to perform self-care tasks, e.g. dressing, toileting or bathing.
Facilitating safety and accessibility of an individual's living space.
Incorporating good habits and helpful routines into daily living.
Improving visual skills using visual adaptive techniques.
Improving other skills, such as gross and fine motor skills, sensory processing, postural control, balancing responses, visual-motor integration and even handwriting, among others.
Occupational Therapists also provide relevant and appropriate training to family members or caregivers to support them in their caregiving role, such as in the area of time management.
Where Can I Find an Occupational Therapist?
You can find and review plenty of good options from MediaOne's list of top Occupational Therapy services in Singapore. These clinics' services have been reviewed by MediaOne – and Dynamics Success Centre is delighted to be recognised and ranked as one of the best 20 Occupational Therapy clinics in Singapore!
What Factors Should I Consider When Looking for an Occupational Therapy Clinic?
Finding the right fit does not follow a cookie-cutter method. There are many other unique factors to consider, ones that best suit your needs and preferences.
The following are some general factors to consider when looking for a good Occupational Therapist:
Adaptive equipment and facilities. A good Occupational Therapy clinic should be equipped with a variety of up-to-date equipment.
Experience of the Occupational Therapist. Do the clinic's therapists have experience in the area you require help with?
Location is also an important factor to consider. It may seem trivial, but long travel hours and the inaccessibility of the therapist can affect the entire experience.
Comfort level and connection with the therapist. Is the therapist communicative and has the ability to establish a relationship with you?
Waitlist. Having a waiting list, long waiting times and extended intervals between sessions can cause frustration and disrupt the flow of the treatment process. Look for a clinic that has a short or no waiting list.
Involvement of parents and/or family members. Parents, primary caregivers and/or other family members are an integral part of the treatment process. A clinic that understands this will prioritise communication, discussion, consultation and/or feedback sessions with these key stakeholders.
Accessibility to other specialised therapy services for holistic care. There may be cases where the expertise of other specialists are required. Seamless and easy access to these professionals can facilitate a smoother and better recovery and progress for the individual.
About Dynamics Success Centre
We are a dynamic team of experienced Occupational Therapists who are passionate about empowering children and adults to lead quality and meaningful lives through Occupational Therapy. We are committed to providing ethical, high-quality and personalised evidence-based therapeutic care as well as forge close partnerships with our clients and their family members to ensure they receive only the best. To aid our clients in all areas of adaptive living, we provide integrated support through seamless collaborations with other healthcare professionals from Dynamics' in-house multidisciplinary team, such as Speech Therapists, Applied Behaviour Analysis (ABA) Therapists, Psychologists and more.
Dynamics Success Centre is nestled in bustling Orchard Road, surrounded by many well-known shopping malls and hotels. Our centre is equipped with modern facilities, which include two sensory integration gyms and a sensory room, along with an extensive collection of educational materials and resources. Therapy sessions are held in a conducive environment, which enables better focus and treatment.