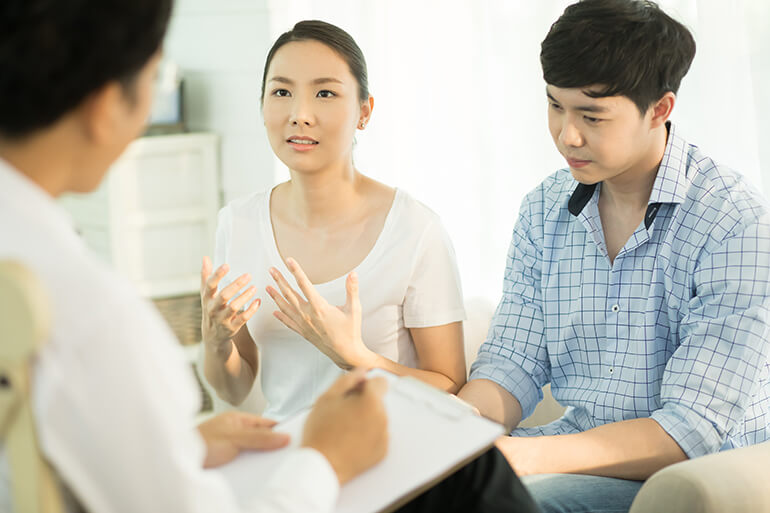 Counselling is an essential element of Psychotherapy that is a voluntary relationship between the one seeking help or the client and the one who provides help or the therapist. The purpose of the relationship is to help the client to solve the psychological problems being faced by her or him. The relationship is conducive for building the trust of the client so that problems may be freely discussed.
Counselling aims at changing the maladaptive behaviours, decreasing the sense of personal distress, and helping the client to adapt better to her/his environment. Inadequate marital, occupational and social adjustment also requires that major changes be made in an individual's personal environment.
The interaction of these two people — the Therapist/Counsellor and the client — results in the consolidation/formation of the therapeutic relationship. This is a confidential, interpersonal, and dynamic relationship aiming at:
Reinforcing client's resolve for betterment.
Lessening emotional pressure.
Unfolding the potential for positive growth.
Modifying habits.
Changing thinking patterns.
Increasing self-awareness.
Improving interpersonal relationships and communication.
Facilitating decision-making.
Becoming aware of one's choices in life.
Relating to one's social environment in a more creative and self-aware manner.
The therapist conveys by her/his words and behaviours that she/he is not judging the client and will continue to show the same positive feelings towards the client even if the client is rude or confides all the 'wrong' things that s/he may have done or thought about. This is the Unconditional Positive Regard which the therapist has for the client. The therapist accepts the client the way she/he is and provides a non-judgmental environment.
The therapists show ample amounts of empathy for the client and are able to understand her/his plight and feel. This leads to understanding things from the client's perspective. The Therapist tries to put himself in the client's shoes. She/he keeps the entire process under strict confidentiality of the experiences, events, feelings or thoughts disclosed by the client. They do not exploit the trust and the confidence of the client in any way. Finally, it is a professional relationship, and must remain so.
Author: Pankhuri Pilania – Counselling Psychologist