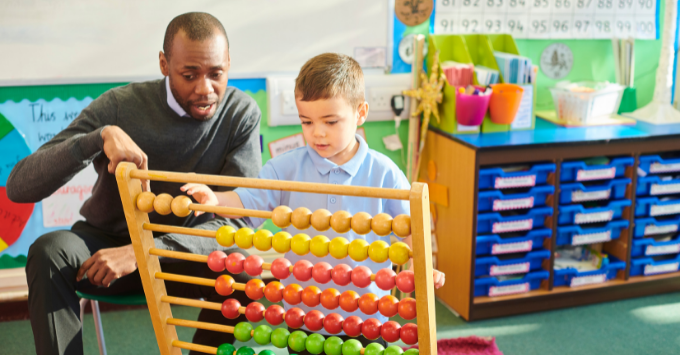 What does early intervention mean? It refers to a structured set of services and support to enhance a child's development.
While it is normal for infants and toddlers to experience variations in the pace of their development during the formative years, there will be some who will fall behind their peers in certain aspects of their development. Developmental delay occurs when the young child exhibits a lack of specific skill(s) or develops in a way that is different from their peers in one or more of the following areas:
Physical (movement, vision and hearing)
Cognitive (thinking and problem-solving)
Communication (language and speech)
Social/Emotional
Adaptive (self-help)
Developmental delays could also be attributed to complications that occurred at birth, such as extreme prematurity or low birth weight. To help these children achieve their developmental milestones, early intervention is important to identify the issues early and put in place corrective actions.
Concerned parents can consult their child's pediatrician or approach an EI professional for a more detailed assessment before embarking on an Early Intervention Programme (EIP) that caters to the child's specific needs.
What is an Early Intervention Programme?
An EIP is pivotal in the developmental progression of eligible young children, typically aged between 0 and 3 years, who require additional support in the following:
Honing language and communication skills
Improving sensory integration
Enhancing fine and gross motor skills
Engaging in pre-academics
Developing social skills
These children can benefit from early intervention services that help them develop and hone essential age-appropriate skills and abilities to thrive in their education journey and daily lives – through various intervention services, such as occupational therapy, language and speech therapy, psychological services, nutrition services, and more
How does an Early Intervention Programme work?
Initial Assessment
A team of professionals, usually made up of therapists, will conduct an in-depth assessment of the child. Such assessment will provide valuable insights into the child's:
Current levels of ability across the 5 core areas of development;
Unique needs;
Learning pace; and
Readiness to learn in a group setting, among other important information.
Children with diagnosed mental or physical conditions may not be required to undergo the assessment process.
An Individualised Plan
Based on the information gathered, the EIP professionals will design an individual education plan that best suits the child's needs and ability as well as to provide ample opportunities for optimal progress in the affected areas of development. Having an individualised plan is vital to meeting the child's unique needs and unlocking their highest potential.
The education plan is usually formulated in consultation with the child's family members and/or primary caregiver and team of therapists. As the child's loved ones play a crucial role in the success of the child's growth and development, a good EIP will actively engage, collaborate, support and keep an open communication with the family members and/or caregiver.
Involving these key parties will help them better understand and cope with the child's condition as well as to ensure continuity in the intervention process even when the child is at home.
Types of Services and Support Provided
Behind every child's success story is also a qualified and dedicated team of early intervention teachers, occupational therapists, language and speech therapists, and psychologists.
A regular session should ideally incorporate the various required therapy services, where the respective professionals will have the opportunity to address and tackle the specific developmental needs of the child during the programme. Sessions are, preferably, conducted with a low student-teacher ratio to ensure that individual attention can be given.
Ongoing assessments and reviews will also be conducted to monitor and measure the child's progress, ensuring that the EIP and child's growth are on track.
Desired Outcome
Although objectives and goals of the EIP can vary with the age and needs of the child and their family members, the desired outcome of every EIP is to see the child demonstrating proficiency in their developmental and/or pre-academic skills, and family members receiving the much-needed support and becoming a source of support to the child.
At Dynamics, our vision is that every child who joins our EIP community will be successfully introduced to the mainstream education setting, demonstrate healthy self-esteem, confidently overcome challenges, and take pride in their learning achievements in school and daily life.