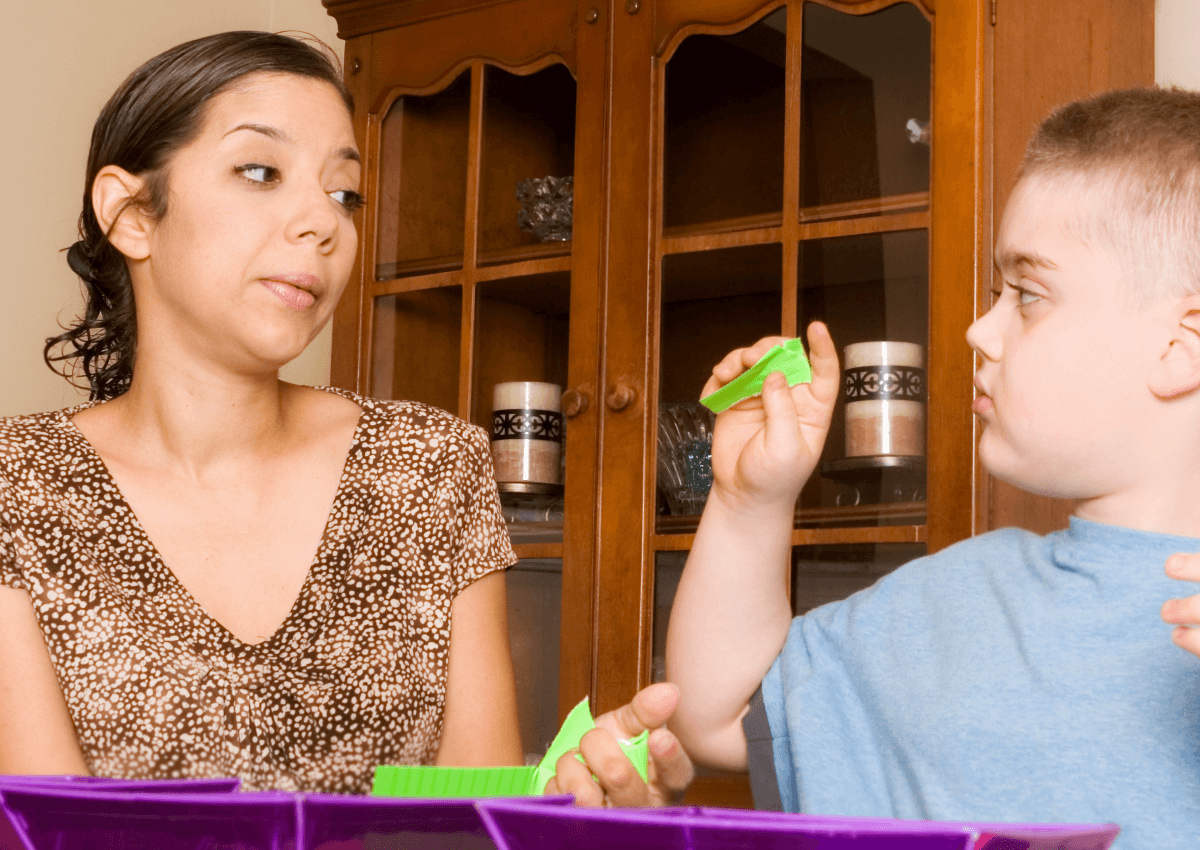 If your child has recently been prescribed ABA therapy, you were probably busy gathering all relevant essential information about ABA. However, with the massive amount of ABA information available on and offline, getting accurate and useful details together and making sense of them can be a daunting task, which could also become overwhelming!
We truly understand and empathise, and are here to help you streamline your information-gathering and research process.
What is ABA and How Does It Work?
First of all, what is ABA and how can it help your child?
ABA, or Applied Behaviour Analysis, is a term used for a collection of evidence-based intervention procedures and strategies to help individuals of all ages develop and hone important functional and independent living skills. ABA was founded over 50 years ago by a Norwegian-American clinical psychologist and professor, Ole Ivar Lovaas, and has since evolved with improved techniques to effectively help children overcome developmental delays, issues and/or behavioural problems.
Organisations, such as Singapore's Ministry of Health (MOH), have recognised and affirmed the effectiveness of ABA/Early Intensive Behaviour Intervention (EIBI) with excellent ratings. You can read more about it in MOH's AMS-MOH Clinical Practice Guideline 1/2010.
ABA is based on the concept of leveraging learning and motivation to increase functional skills, shape positive behaviours, reduce negative ones, teach more adaptive replacement skills and generalise the learning in various forms and settings.
We will also talk more about the role of ABA practitioners later, so keep reading.
9 Key Questions to Ask an ABA Practitioner
Whether you are still looking around for a suitable practitioner or preparing for your first consult with one, you can ask the ABA practitioner these important questions to help you understand ABA and the practitioner better.
Does your practitioner offer an individualised programme?
There are no one-size-fits-all plans and goals as each child is different, with their unique needs, strengths and inclinations. Their therapeutic outcomes would be more successful with a programme customised to their uniqueness.
Parental and/or caregiver involvement should also be encouraged when developing the programme and goals with the certified practitioner since you know your child best and would be able to provide essential and pertinent information about your child; for example, your child's medical history, current behaviours and struggles, etc.
Is your practitioner using evidence-based strategies and methods?
Evidence-based practice is based on evidence derived from statistical analyses and researches. Such practices are supported by reliable data and have a proven track record of achieving the desired outcomes. Evidence-based practice is also one that plays a critical role in the decision-making process on the best intervention and support.
An experienced and certified ABA practitioner will adopt a data-driven approach to collect and analyse relevant and important data regularly, which brings us to our next question.
Is there data collection to accurately assess, monitor and follow up on progress?
The ABA practitioner conducts ongoing evaluations to track the child's progress and the results of the progress will be shared with the parents. It is good to find out whether these results will be used as appropriate follow-up actions. ABA practitioners may modify the programme's goals to enhance the programme's effectiveness based on the data collected.
Is there flexibility in choosing the therapy delivery format?
The practitioner may offer various delivery options, depending on the needs of the child. Dynamics ABA offers one-on-one therapy in-centre, at your home or online. Such flexibility can enhance your convenience, especially if your child requires therapy in the comfort of their home.
How are the parents involved in the programme?
How easily would you be able to get in touch with the practitioner should you have any questions and does the practitioner plan to maintain regular communication with you?
At Dynamics ABA, parents and/or caregivers will be updated immediately after every session, either face-to-face or through a communication log. After every 3 to 6 months, we will provide an update on your child's overall progress.
As you are new to ABA, you will benefit greatly from valuable and relevant resources and training. Do ask your practitioner if such resources and training sessions are readily available to parents and caregivers.
Are there safety measures in place?
The safety of your child is important at any given time during the sessions. Check with the practitioner their safety policy and steps taken to ensure the child's safety, such as having a glass panel on the door to allow viewing, video surveillance, etc.
Additionally, Singapore's strict safe management measures are put in place to safeguard against the virus and its spread. You may want to ensure that the ABA practitioner/centre implements and enforces these prevailing measures.
Is there a waiting list?
Having a long waiting list could mean longer intervals between sessions or even a shorter duration per session. Timely and consistent intervention is crucial to your child's developmental progress. Where possible, look for a practitioner who has a short, or better, zero waitlist to ensure hassle-free, consistent and personalised attention and care throughout your child's programme.
What are the programme/therapy sessions like?
An ABA therapist usually works together with a supervisor/lead, a Board Certified Behavior Analyst (BCBA), to:
Conduct assessments of the child's current skills and needs
Develop appropriate goals based on the results of the assessments
Design and implement an appropriate and individualised programme
Conduct ongoing progress evaluation of the child and the programme
Typically, sessions are one-on-one for more intensive and personalised therapy. They will include a wide range of activities that are designed to target specific issues/gaps and achieve the goals that have been determined at the start of the programme.
A session is typically 2 to 3 hours long. As for the frequency of sessions, your practitioner will only be able to advise on the required number of sessions a week after the assessments have been done. Scientific research has shown that more intensive therapy leads to better progress and outcomes for the child.
How qualified and experienced is the ABA practitioner and/or the team?
Find out from the practitioner if they are a BCBA or if they have any BCBA members on the team. A Board Certified Behavior Analyst (BCBA), with a master's degree, is the second-highest credential achieved to practice ABA, the highest being BCBA-D with a PhD. These specialists provide consultations and recommendations to parents, lead a team of therapists and review the effectiveness of the programmes. ABA Therapists usually engage with the child directly and will work closely with the lead, a BCBA, throughout the programme.
Also, check with the practitioner to see if they are improving their know-how and skills through continuing education. By doing so, they stay current with the latest skills, development and technologies of their field.
Do not be afraid to ask the ABA practitioner the questions you have compiled, since the suitability of the practitioner can have a significant impact on the outcome of your child's therapy. The higher the compatibility, the better the success of the therapy. Any experienced and reliable practitioner would welcome your questions and confidently answer them to dispel your doubts and assure you.
Bonus Tip: Qualities to Look For in a Great ABA Practitioner
This is how great ABA practitioners would look like:
Possess the relevant knowledge, qualifications and experience in their field of specialisation. They are skilled in different ABA strategies and methods and know which procedure (or combination of procedures) is the most suitable. Plus, they are passionate about ABA and how it can be used to help individuals thrive.
Love children and enjoy working with them. They have a way with children and are patient in their interactions with children, especially when handling tantrums and meltdowns.
Empathetic and inclusive.
Innovative and adaptable to changes. They are also open to feedback and suggestions from parents/caregivers, team members and other healthcare professionals.
Maintain open communication with key stakeholders, such as parents/caregivers, supervisor, team members and other healthcare professionals,
Continually improving and upgrading themselves, be it in related knowledge, skill sets or technologies.
However, having all these qualities checked does not mean that the practitioner is a perfect match for you and your child. These qualities would also have to be aligned with your and your child's needs and preferences.
At Dynamics ABA, our passionate ABA professionals are highly qualified with extensive experience in their field. They have treated children and adults from different countries and have been trained and worked with some of the best in ABA. Our team uses only the best evidence- and research-based intervention strategies and programmes that are data-driven (ongoing evaluations), and actively partners with parents and caregivers to ensure that every child has a positive learning experience and achieves their goals.
To provide holistic care and support, we collaborate seamlessly with other healthcare professionals, who are also part of Dynamics' multidisciplinary team. Unique to Dynamics, we have a wide range of specialised therapeutic and educational services under one roof, such as Occupational Therapy, Speech Therapy, Physiotherapy, Counselling, Early Intervention Programmes, and others.