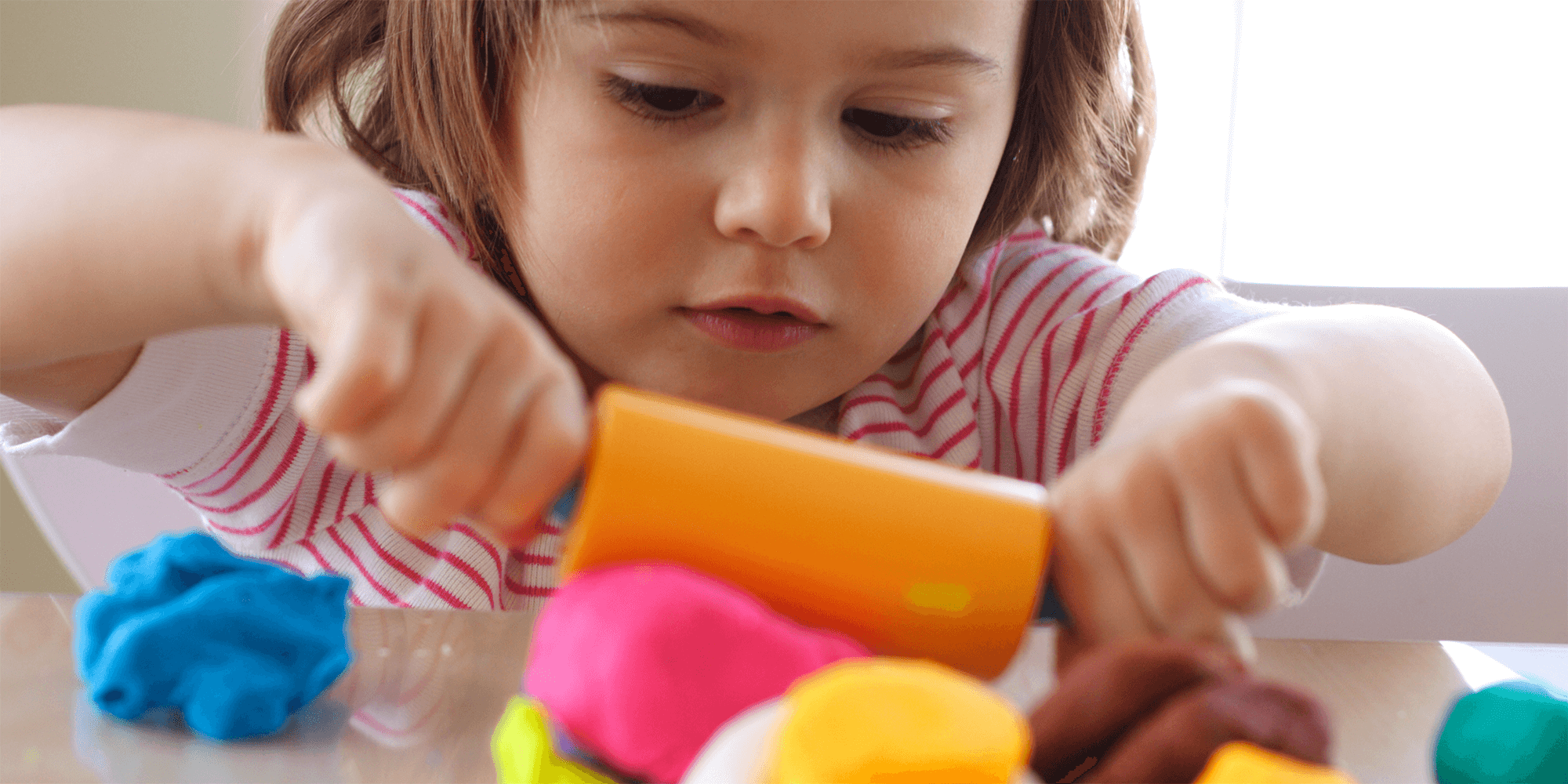 Difficulty with fine motor skills can lead to difficulties in being able to participate in meaningful activities. A child may find it difficult to learn how to tie their shoelaces, button up their shirt, use zippers on pants, grasp utensils or pencils, or use scissors. This can impact their development and decrease their independence. We can help children improve their fine motor skills through simple activities that will help them go on to improve their ability to do things on their own or engage in school activities. Here are some easy fine motor activities that can be done at home:
Playdough:
Playdough is a great way to improve fine motor skills and can be utilised in different ways to work on different skills. Kids can play with the dough itself to work on strengthening hands and improving dexterity through squeezing, pulling, rolling and pinching the dough. Items can be hidden in the playdough that kids need to find and then hide again. Playdough can be used to practice scissor skills or utensil skills. Children can make their own dough to get both a fine motor and sensory experience.
Threading:
Threading is a great way for kids to develop their fine motor skills! This can be done by threading beads on pipe cleaners to make it easier. You can use bigger beads and work towards using smaller beads. You can change the pipe cleaner for string and have fun making pretend jewelry for them or for you! You can be creative and use uncooked pasta too. Whether you are putting pasta on pipe cleaners or beads on spaghetti!
Painting:
Painting can be done in different ways to help promote fine motor skills in a fun, creative way. Try finger painting, painting with a brush, painting with water, and
painting with sponges of different sizes. All of these are a great way to promote fine motor skills in different ways.
Crafts:
Doing crafts with kids can be a great way to work on fine motor skills! For example, you can make a collage that entails tearing paper into small pieces and gluing it to make a cool pattern! You can then hang up the craft for them to be proud of and boost their confidence.
References:
https://www.understood.org/en/learning-thinking-differences/child-learning-disabilities/movement-coordination-issues/6-fine-motor-activities-for-young-kids
40 Fine Motor Skills Activities
Author: Laikien Daggett, Occupational Therapist