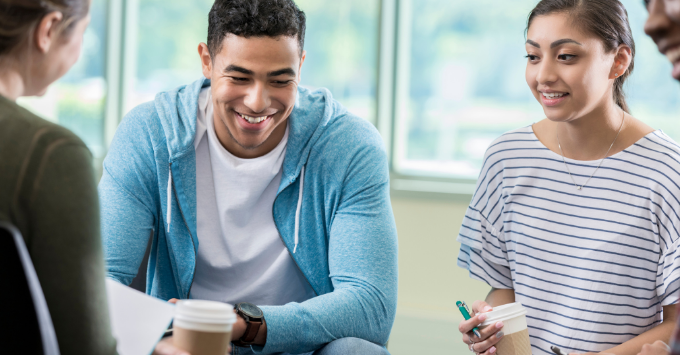 People with communication difficulties may find assistive technology useful. These applications (apps) may either provide an alternative mode of communication or supplement the therapy they receive from their speech therapist.  
Examples of Alternative Mode of Communication
Proloquo2Go: Proloquo2Go is a text to speech app which allows its users to communicate using symbols or text. There are pre-programmed vocabulary sets which may also be customised to the individual user's needs. 
TouchChat: TouchChat is a symbol and text-based AAC tool that is compatible with iOS. Similar to Proloquo2Go, the app allows users to create messages and has pre-programmed vocabulary and symbols which can be customised to suit individual needs  
iCommunicate: iCommunicate allows the user to create pictures, flashcards, storyboards, routines, visual schedules and record custom audio in any language. Users may use it as an AAC app or as an audiovisual prompt.  
SonoFlex: Tobii Sono Flex is an easy to use vocabulary app that turns symbols into clear speech. They offer a lite version with the full range of features. However the available symbols and pre-programmed contexts are limited in the free version. 
Examples of Therapy Supplements
Tactus Therapy: Tactus Therapy is a paid application designed by speech and language therapists. There are a range of individual applications within the brand that work on specific areas of language (e.g., word finding, categorisation, picture description). The app provides guided, cued activities for people with aphasia to practice their language skills in order to improve their understanding and/or expression. 
CueSpeak: Cuespeak uses a question and answer format to practice speech and offers up to ten therapy modules with individual exercises. Exercises cover sentence construction, asking questions, linking meanings of words, pronunciation, writing and reading. There are pre-programmed prompts if the user has difficulty with the exercise. 
Constant Therapy: Constant Therapy allows the user to choose their recovery goals and have personalised tasks that allow them to practise their speech, language, cognition, memory, reading, and attention.
Please note that the list of apps provided is not an endorsement of any specific app or therapy modality. Please speak to your speech therapist for personally relevant apps. If available, always try the lite version to check if the app is appropriate for your needs. 
Author: M Dharshini, Speech Therapist